Travel to one of the world's last uninhabited places.
Unrivaled flora and fauna await you in the Galapagos Islands. Just 600 miles off the western coast of Ecuador, this cluster of islands offers an abundance of riches to explore.
The Galapagos Islands are known as the inspiration for Charles Darwin's theory of evolution. These islands are so isolated that many of its creatures cannot be found anywhere else on earth. From the giant tortoises that bear the Galapagos name, to the marine iguanas and "Darwin" finches, the islands afford visitors the chance to observe a living laboratory of adaptation.
When to Visit the Galapagos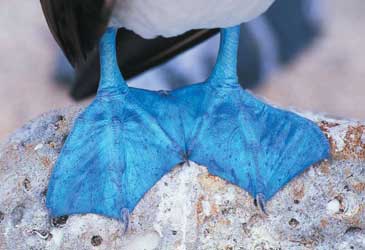 The Galapagos is a place that can be visited at any time.  Overall temperatures range from the high 60s (Jul/Aug) to the mid 80s (Feb/Mar).
January is the beginning of the warm and rainy season and a great time to see the green sea turtles arrive for their nesting period.
In April and May the rains have ended and you may see the tortoises hatching their eggs and the blue-footed boobies doing their courtship dances.
Between June and November the temperatures are a bit cooler but filled with blue skies. November is considered to have the best weather and visibility for snorkeling and diving. Imagine swimming with playful sea lion pups!
Travel the Galapagos in Style
Celebrity Cruises has created the perfect Galapagos experience onboard their three luxury ships: Celebrity Xpedition , Celebrity Xperience, and Celebrity Xploration.
You'll have the most diverse Galapagos vacations available with Celebrity's 6 unique itineraries, 15 islands, 35 ports of call, and endless vacation packages options. All of the cruises and cruise tours offer 7 onboard nights. The 10, 11, 13 and 15 night cruise tours offer overnight accommodations in Quito, Ecuador with transfers. The 15 day vacation also includes a visit to Machu Picchu.
The knowledgeable crew, environmentally sound ship design, and Galapagos National Park-certified onboard naturalists all help to preserve this delicate archipelago, while enlightening you to its natural and evolutionary significance.
With a wide range of itineraries and departure times, you're sure to find your perfect Galapagos cruise. It will be a journey like no other.